The sensitivity of the international market for Hygiene and Public Health, has prompted organisations in charge to establish more stringent rules in the production process of food packaging.
We can proudly claim to have been the first in Europe to implement the UNI-EN 15593 Food regulations for its products. These standards always respected in the management of the plant, even for production with no requirement for any hygiene precaution, make the operating environment pleasant, safe and capturing the attention of any visitor.
Thanks to this way of being and working we have become the top producers in Europe for powdered milk sacks.
Hygiene regulations are also internationally required for animal food packaging.
Sacks for powdered milk also represent the example of our excellence in the industry.
Now you can guarantee your product with a Food Safety Certificate, provided by European Food Law.
PRODUCT CHARACTERISTICS
Printed in up to 10 colours
Holds weights from 5kg to 50kg
Up to 6 layers of paper
Open mouthed sack
Measurements:
Width from 30 to 70 cm
Length from 42.5 to 120 cm
Base width from 8 to 22 cm"
Sack with valve with and without polyethylene
Measurements:
Width between 25 and 70 cm
Length from 30 to 120 cm
Base width from 8 to 22 cm
Certified sacks
Main types of multi-layer polyethylene-LDPE polyethylene sacks HDPE aluminium film:
paper sacks only
paper and polyethylene sacks in contact with the product with or without "z-fold"
sacks with polyethylene film inserted between layers of paper
aluminium sacks in contact with the product
sacks in coated paper
Sack with handle
– with a valve
– with open mouth
– with heat-sealed valve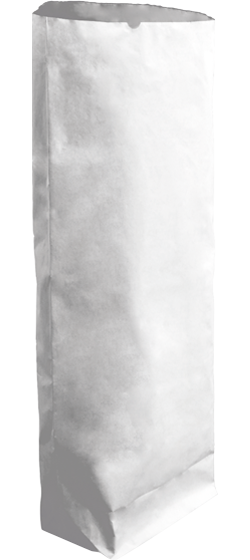 Open mouthed sack
Sack with manual external valve
Heat-sealed valve sack
Automatic valve sack
This content is blocked. Accept cookies to view the content.
We use cookies to make sure you can have the best experience on our site, Cookie Policy